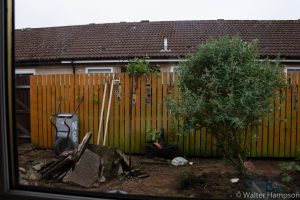 It is now mid June and I've once again become part of the wider world.  Six months since my last post is not conducive to building up a readership or forming links with other bloggers.  As I explained in the one solitary January blog – life events took their toll and it was a while before I climbed out of that depression pit..  Currently my garden is a tip as work began yesterday on a much needed make-over.   Prior to that it had become overgrown and plants needed replacing after a 20 month lack of attention.  During this time the feeders were kept full as the sound of the birds did bring some peace of mind.
Enough of the back story – Today is now and the future is tomorrow and it looks good (from a personal point if view). Like the rest of Scotland/Uk I have been in lockdown, and my sanity was kept by working on a model railway layout (see my  Pictures by Walter blog  for the history and current situation). which Susan and I started back in 2015 when she was first diagnosed with her cancer.
Sanity struck back towards end of May and I began to live again not just exist, House was cleaned up, outstanding task completed and arrangements made to have garden renovated and I picked up my camera again.  Like a faithful old friend it sat in place until I needed a photographic fix.
Please click on the image below to see my Facebook Album of "Visitors to my Feeders 1st – 15th June 2020"